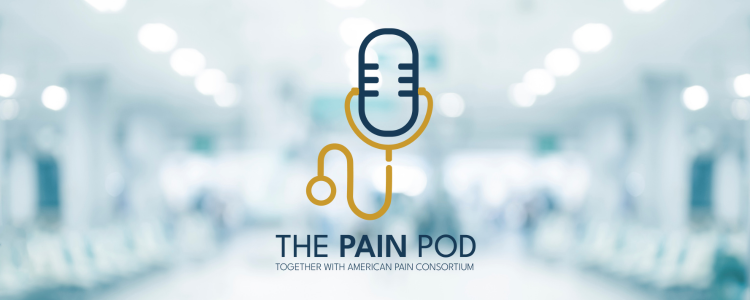 Welcome to the Pain Pod, brought to you by American Pain Consortium. Hear from your favorite physicians on their experiences treating pain and how they got there! We'll also dive into the latest innovations in the world of pain management, different treatment options, patient testimonies, and advice on how to live life free from chronic pain.
This podcast is available on Spotify & YouTube - subscribe and follow today!
Tune in to the Pain Pod and let us help you live your best life!
Neuromodulation with David Gordon, MD
On episode 2 of the Pain Pod, we had the pleasure of speaking with David, Gordon, MD. Dr. David Gordon joined Center for Pain Management in 2018, and enjoys using evidence-based pain management techniques to improve his patients' quality of life. In this episode, we answer the questions: What is Neuromodulation? And: When is it time to go see a pain physician for your chronic pain? We also discuss DRG, patient experience, patient success stories, and more!
Episode 4 - From Tragedy To Triumph With Targeted Drug Delivery
In this exclusive Pain Awareness Month episode, we have a captivating story to share. Meet Edward Jozsa, a man whose life took an unexpected turn in the blink of an eye due to a catastrophic car accident. Edward's journey through countless pain physicians and surgeries led him to our newest addition to the team, the brilliant Dr. Joshua Wellington. Dr. Wellington introduced Edward to the world of targeted drug delivery, changing the trajectory of his pain management and his life.